AIA Iowa Editorial Board Appointment
Grand Nordby joins Iowa Architect Editorial Board as associate editor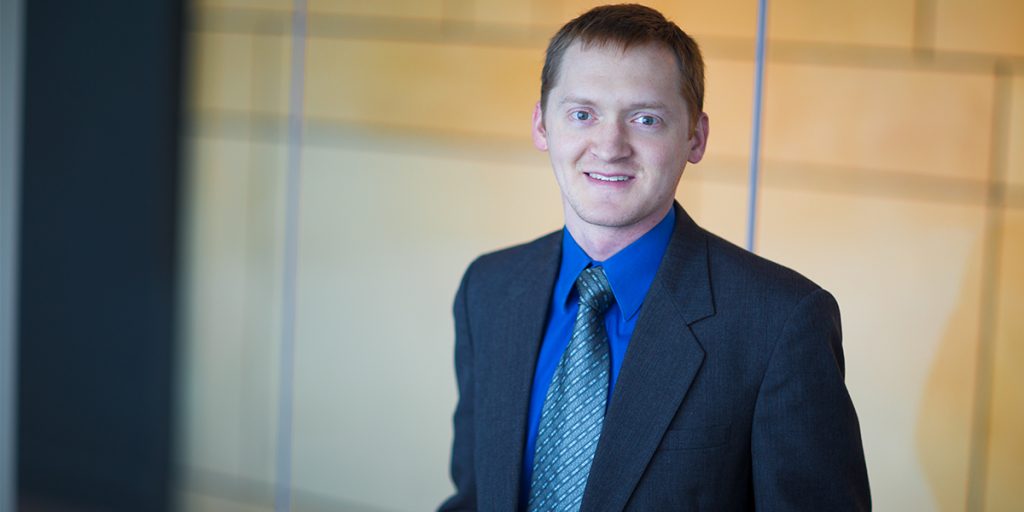 The American Institute of Architects, Iowa Chapter (AIA Iowa) invited Grant Nordby, AIA, to join the Iowa Architect Editorial Board as an associate editor.
Nordby is an architect at Shive-Hattery in Cedar Rapids. He graduated with his Bachelor of Architecture from Iowa State University in 2009 and with his Master of Sciences in Architectural Sciences from Rensselaer Polytechnic Institute in 2012. "I value the opportunity to encourage and help Iowa architects more thoroughly engage and inspire the larger culture, locally and beyond, by serving as an associate editor for Iowa Architect magazine," said Nordby.
Jessica Terrill, AIA, Editor of Iowa Architect Magazine said, "Grant has been a valuable member of the editorial board over the last year.  He is a holistic an innovative thinker and we are delighted to have him expand his role in the magazine."
Iowa Architect magazine is the official publication of AIA Iowa. It reaches a uniquely balanced audience of architects, trade professionals and design minded individuals in all walks of life. The publication serves as a voice for advocating design excellence, in architecture, arts, literature, innovative products and technologies and serves as a link to society, place, space, and experience. People are the fuel that feed design….Iowa Architect has been re-designed to bring architecture and design to the people. With the exploration of concepts, both interior and exterior, striving for harmony, while paying keen attention to our environment, and inspiring the use of space.