Bringing A Massive Amazon Fulfillment Center To Bondurant In Under 12 Months
Shovel-Ready with Certified Site Endorsement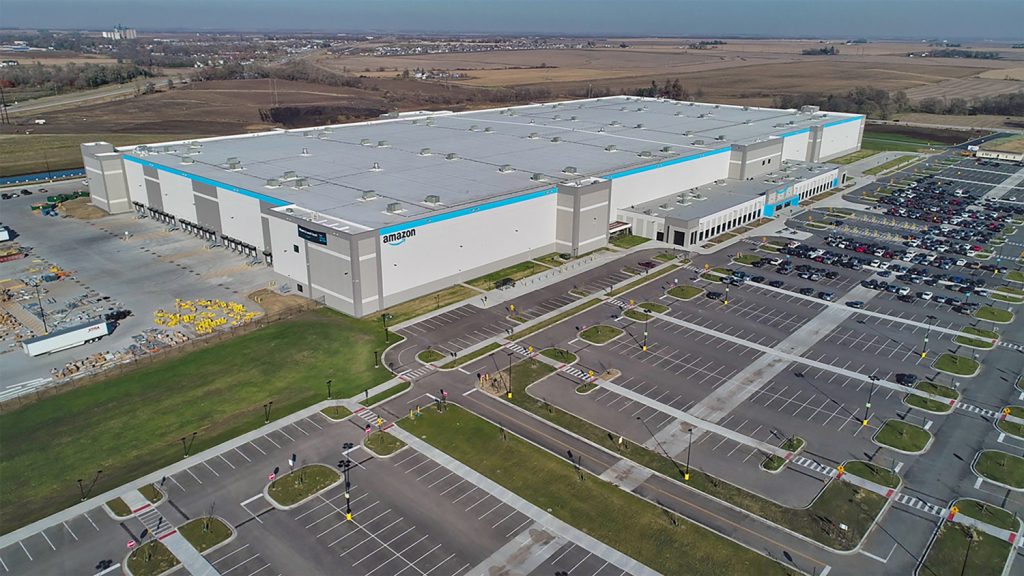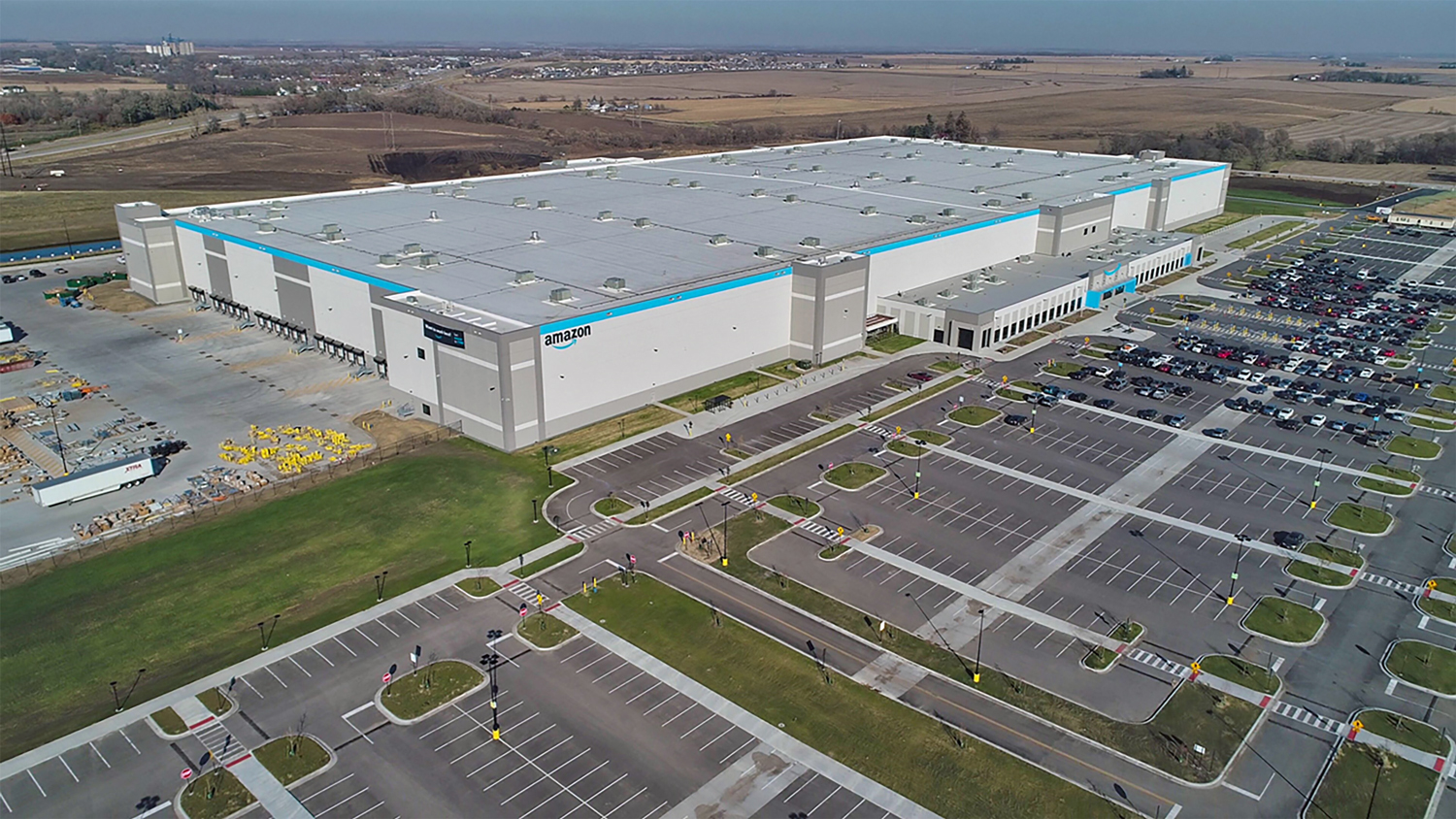 When your phone rings late at night about a mysterious new project, you know it's something big — even if you don't get any of the details.
For us, that call was from Ryan Companies, a national builder, developer, and real estate manager, asking what we knew about a 169-acre Certified Site in Bondurant, Iowa. The company knew we were in the process of finalizing the site certification with the City of Bondurant and did much of the work that went into it.
The developer wanted just a few more pieces of information about the property, and quickly because they saw a unique opportunity.
After signing a confidentiality agreement, we joined them early the next morning to learn about an anonymous tenant working with Ryan Companies that was interested in the site. We didn't know who this tenant was, but we knew that the project had an aggressive scope and an uncompromising timeline.
After we provided the answers they were looking for, Ryan Companies gave the green light for our site design and traffic teams to begin. Shortly thereafter, they signed a purchase agreement for the site.
From that point forward, we were all in on "Project Bluejay," as it was dubbed. We later learned it was for Amazon and we knew this project would have a lasting impact.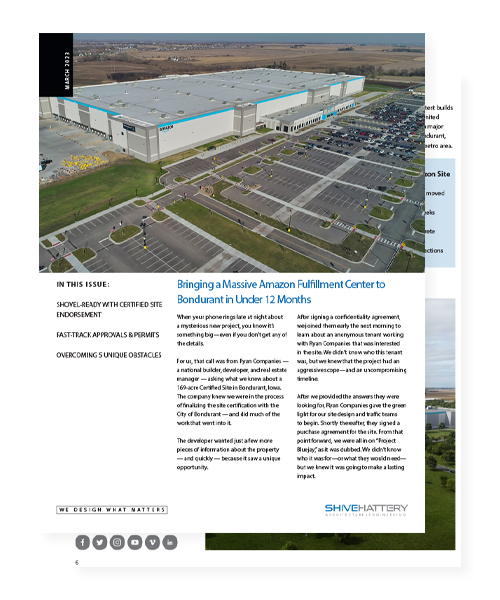 Download The Case Study:
BONDURANT + AMAZON
In This Issue:
Shovel-Ready with Certified Site Endorsement
Fast-Track Approvals & Permits
Overcoming 5 Unique Obstacles