Architect
Full-time | South Bend, IN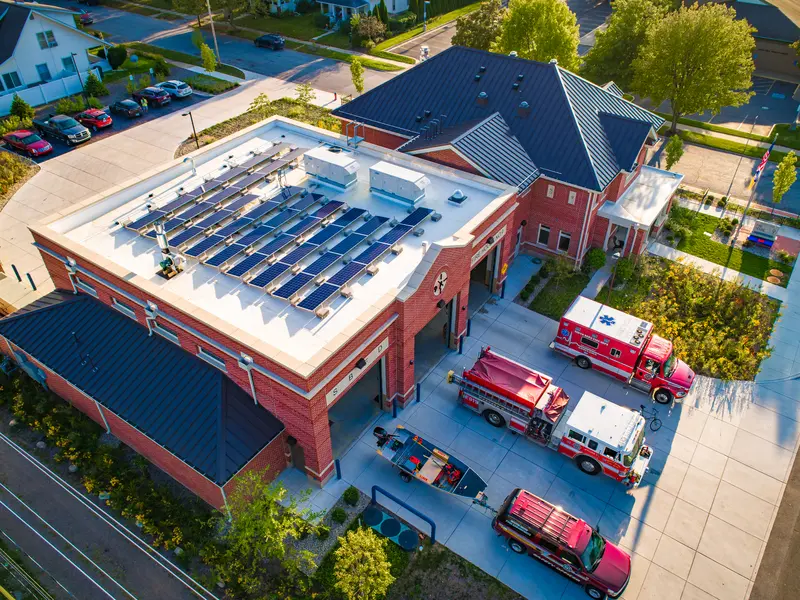 Overview
Shive-Hattery has an immediate opening in our South Bend office for an Architect with 7+ years of professional experience.
Under the direction of the Studio Leader, this position performs a variety of duties associated with design expertise primarily on Civic and Justice projects and related services, to assist in achieving desired client satisfaction, and business results. Participation in applicable AIA, NCARB, and/or community activities is preferred.
Required Experience:
Mid-to-Senior level position and applies to individuals with at least 7+ years of experience in the practice of Architecture
Completion of an accredited professional degree program with a bachelor's degree or master's degree in architecture, or equivalent in appropriate education and experience. Licensed Architect in the State of Indiana is a requirement
Capable of managing and/or supervising project teams of architects, engineers, and designers of medium and large projects
Demonstrate a high degree of aptitude in critical, creative thinking associated with design and the design process
Demonstrates a comprehensive understanding of architectural specifications, international building codes, life safety codes and current ADA requirements
Experienced in programming, planning, and building performance
Qualifications/Proficiencies consistent with mid-to-senior level experience for a motivated and creative professional; able to design with an inherent understanding of building systems; capable of designing projects for high-quality public/institutional clients in the Civic Market and knowledgeable in public safety and justice projects
Self-motivated and able to problem-solve independently. Strong working knowledge of Autodesk Revit, Illustrator, Photoshop, Microsoft Office, and Google SketchUp. Working knowledge of AutoCAD is beneficial
Excellent communication skills
Requirements
*Interested applicants should submit their cover letter, resume, and portfolio for consideration. If unable to submit your portfolio due to size constraints, please include a link to your portfolio in your cover letter.
Participate and contribute in design and project management with design discussions, idea generation, collaboration, and design work in drawing, modeling and 3D image formats
A licensed design professional directing non-licensed and other professionals assigned to design, produce and coordinate the design process and technical documents
Creation of graphical images. Design and detailing in Revit
Attend project and client meetings with design professionals for both business development opportunities and projects under contract
Why Shive-Hattery?
Our learning and teaching culture is founded on collaboration. You will learn from and teach other employees while working across disciplines. You will grow your skills and continue your professional growth at Shive-Hattery.
Shive-Hattery offers outstanding benefits and a sound compensation package.
Shive-Hattery is an equal-opportunity employer. Women and minorities are encouraged to apply. All qualified applicants will receive consideration for employment without regard to race, color, religion, sex, national origin, status as a qualified individual with a disability, or status as a protected veteran.
---
Related Job Opportunities
Explore more openings that align with your aspirations and work environment preferences.