Water – Wastewater Engineer
Full-time | Midwest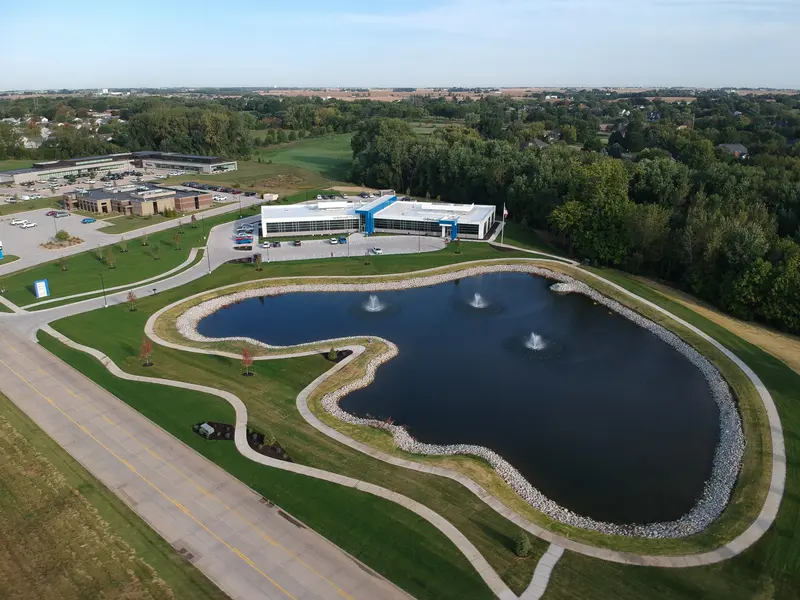 Overview
Three reasons to join Shive-Hattery's Water-Wastewater Group:
1. Better career path.
2. Beautiful, new office.
3. Caring team ready to welcome you.
Better Career Path
As a licensed professional engineer, you can lead a diverse range of water and wastewater infrastructure projects. This includes design, client contact, business development, mentoring and the following responsibilities:
Develop facility plans, master planning reports, specifications, and design drawings
Lead internal and external project workshops
Take projects from concept to bid-ready documents
Manage services during construction
Lead construction permitting with regulatory agencies
Lead scope, schedule, and fee development with project management support
Collaborate with clients and regulatory agencies
Mentor multi-discipline project teams
Participate in business development
Lead the evaluation, study, and design of water and wastewater pipelines, pump stations, and treatment systems
Caring Team
"I've worked at large and small design firms across the nation. Shive-Hattery is unique with the big firm resources and support with the small firm feel. It's awesome to be part of a caring team doing big things for clients and communities." Shane Oyler, Water-Wastewater Group Leader
Requirements
Bachelor's (B.S.) or master's degree (M.S.) in Environmental or Civil Engineering from an accredited four-year or graduate engineering university
Four or more years of similar technical experience with no less than one-year experience in project leadership
Registered Professional Engineer and capable of registering in states within Shive-Hattery's geographical footprint
Experience with detailed plans and specifications, for water and wastewater collection, distribution, pumping, and/or treatment projects
Strong verbal, computer, time management, and organizational skills
Good understanding of the multi-disciplined aspects required for delivering water-wastewater infrastructure improvements
Proven technical writing and professional communication skills
Desire to mentor junior staff, as well as learn and continue professional career
Must have strong communication skills
Shive-Hattery offers outstanding benefits, a sound compensation package.
Shive-Hattery is an equal opportunity employer. Women and minorities are encouraged to apply. All qualified applicants will receive consideration for employment without regard to race, color, religion, sex, national origin, status as a qualified individual with a disability, or status as a protected veteran.
---
Related Job Opportunities
Explore more openings that align with your aspirations and work environment preferences.