The new seventy room hotel planned as an addition to the existing Century Casino facility at Cape Girardeau is a modern architectural design which blends seamlessly with the original building built in 2010.
Major architectural design elements of the casino building, the sweeping canopies and iconic round architectural tower structure, are propositionally duplicated as robust design elements of the hotel façade, including the round hotel tower on the southeast side of the building, which houses unique deluxe room types.
The hotel's southeast facing front façade, is oriented so a significant percentage the guestrooms have outstanding views of the Mississippi River, Mississippi River Bridge and of downtown Cape Girardeau.
The new seven-story hotel building, uniquely lit for a dramatic nighttime laser light effect, establishes a new focal point on the downtown city scape of Cape Girardeau and particularly as seen from the notable Bill Emerson Memorial bridge.
The modern design of the hotel lobby interior establishes the expectation for the hotel guestrooms and all other public spaces. The registration area is a simple, elegant, and approachable space offering the patrons a traditional check in experience or if desired an electronic check-in kiosk is available as well.
There is a lobby lounge area for work or social events, and a conference room is available to guests for meetings. All guestrooms in the new hotel offer guests a well-appointed and comfortable experience exceeding the marketplace expectations.
There are sixty-one standard rooms, three deluxe king rooms and six two-room suites. The standard room design expresses a comfortable yet sophisticated ambience. The deluxe suite and two-room suites amplify the design of the standard rooms adding additional amenities such as wet bars, separate living area spaces, motorized draperies, larger bathrooms with double bowl vanities, larger showers, and separate toilet rooms. In each guestroom lighting design was a key element the design team focused on, ensuring each room type offered a variety of lighting options in the bedrooms, bathrooms, and living spaces to provide a well-lit environment.
The addition of the modern hotel to this existing casino property elevates the entire business in Century Casinos portfolio as well as in the community of Cape Girardeau, Missouri.
Stay in Touch for Monthly Shive-Hattery Industry Insights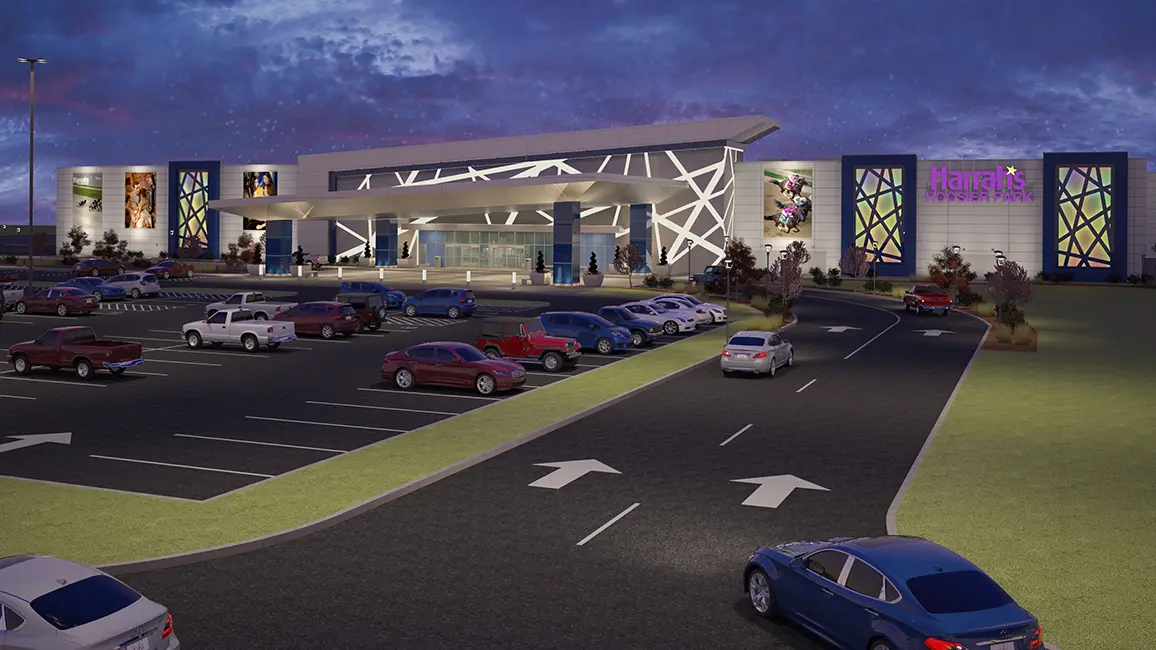 Harrah's Hoosier Park Racing and Casino
Gaming & Hospitality | Shelbyville, IN
More Gaming & Hospitality Projects
Creating the foundations that support community growth.