Today's healthcare addresses the mind, body and spirit more than ever. By providing healthy lifestyle education, preventative care and emotional and physical fitness programs, providers help take responsibility for our health.

Hospitals and clinics are vital to community health as they provide valued diagnostic and treatment services. Today's organizations are offering patients, families and staff a place to rest, rejuvenate, receive therapeutic services and improve overall physical and mental well-being. Shive-Hattery creates environments that support physical, emotional and social programs to improve and impact overall wellness for people of all ages. Today's health and wellness centers can be integrated within existing facilities or serve as standalone facilities, bringing together physician practices, diagnostics, health coaching, education and prevention, exposure to the elements and complete mind-body fitness.

After learning what's most important to you, we'll help you create an environment to meet the needs of the people in your community. We can also help you integrate health and wellness spaces into your hospital or health clinic to connect patients, families and staff with nature and the chance to decompress without leaving the facility.

Standalone health and wellness centers are increasing in popularity as communities, employers, families and individuals aim to improve overall physical and mental well-being. These types of centers can be designed to fulfill a variety of purposes, from fitness, recreation and nutrition to diverse therapeutic services.
Regardless of the type of facility you need, these imaginative environments can make difference in your health and wellness needs as a patient or client.
Stay in Touch for Monthly Shive-Hattery Industry Insights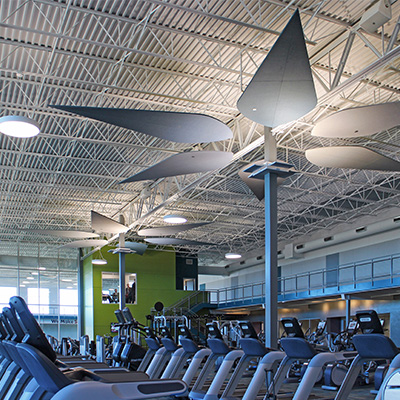 Beacon Health – South Bend Health & Lifestyle Center
Healthcare | South Bend, IN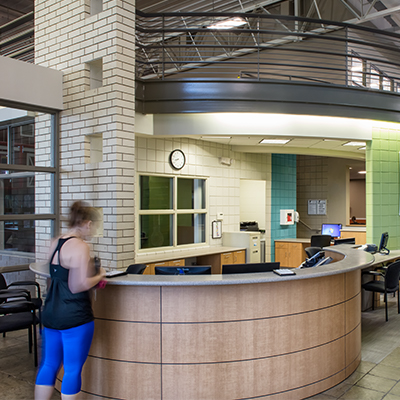 Scott County YMCA Building Addition
Commercial | Bettendorf, IA
More Healthcare Projects
Creating the foundations that support community growth.