South Bend Fire Station #4 was completed in 2018 and is a high-performing building that has earned the LEED Gold certification from the U.S. Green Building Council for its exemplary sustainability work. It is the first City-owned LEEDcertified building in South Bend. The new station's innovative design decreases the building's energy consumption by 40 percent compared to similar buildings, with an additional 7 percent energy savings provided by the incorporation of solar panels.
Using native species in the landscaping eliminates the need for irrigation and sprinkler systems, thus decreasing water consumption. The station was also constructed with a high percentage of recycled content, and innovative construction strategies diverted waste produced during construction away from landfills and prevented unnecessary loss of soil.
Great care was taken to ensure the safety of the firefighters by creating a distinct separation between living and working space. Sleeping arrangements were designed to address the changing gender demographics of the modern firefighting labor force by providing individual sleeping rooms in lieu of traditional single dormitory-style arrangements, individual lockers within bedrooms, and Jack-and-Jill-style bathrooms connecting adjoining pairs of bedrooms.
Stay in Touch for Monthly Shive-Hattery Industry Insights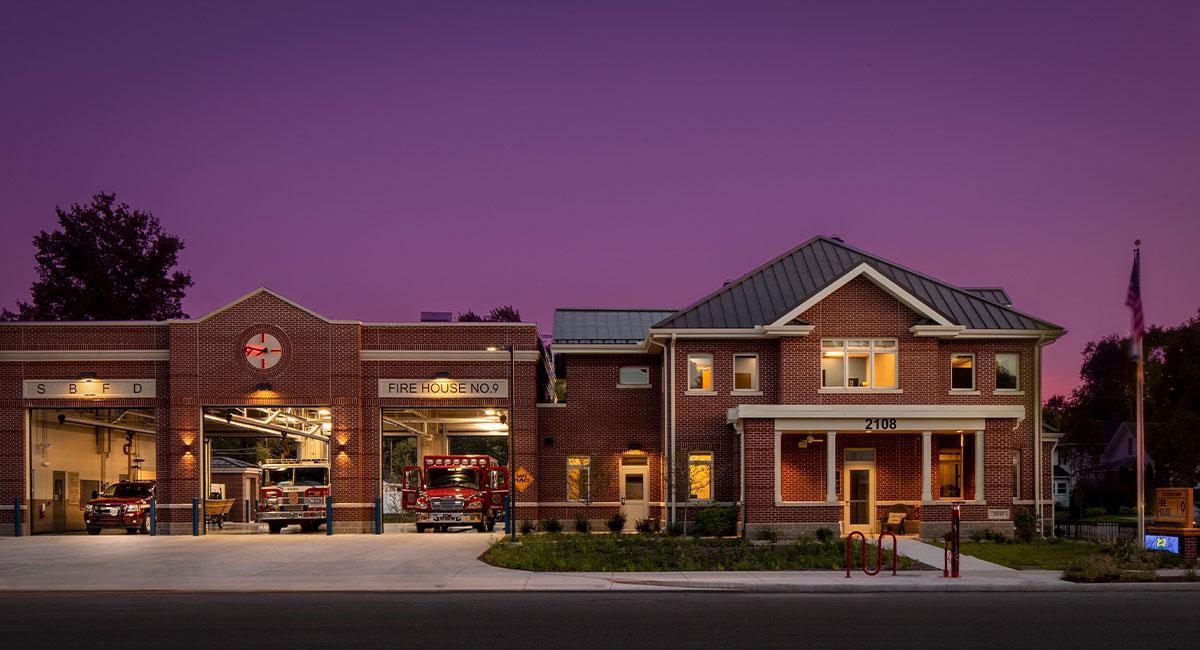 South Bend Fire Station 9
Public Saftey + Justice | South Bend, IN
More Public Saftey + Justice Projects
Creating the foundations that support community growth.