The Des Moines Police Department needed a new vehicle processing area, because their existing space was cramped and poorly lit. There was space for only one vehicle at a time, which impacted their ability to review cases in a timely manner. The City's initial request was for a one-story addition with space for three bays, one of which would store their tactical vehicle. The City envisioned adding two floors to this building in the future, but believed their budget would only allow for the initial one-story structure.

With diligent budget analysis and research of cost-effective options, Shive-Hattery presented a solution, with only a small increase in the budget. This could be achieved by using precast concrete for the building envelope. Precast concrete is durable, secure, and less costly to install than other more traditional building envelope materials. The City was able to identify additional funding and took advantage of constructing the larger building that fit their needs for a longer period of time.

The west façade of the existing Police Department building was identified as having historical significance. The design team consulted with local and state agencies on design elements of the new addition, so that it properly respected the historical nature of the existing Police Department, as well as, the entire historic neighborhood.

Due to minimal change orders on the project, the City chose, part way through construction, to turn vacated holding cells into evidence processing labs. In a short four-week timeframe, our team completely redesigned the space into two lab rooms.

Creative solutions allowed the client to gain more than they thought possible. The Police Department came to the project with the expectation of a new one-story vehicle processing addition. With thoughtful planning and collaboration, the design team was able to help them achieve not only the new vehicle processing addition, but a second story that more than doubled their evidence storage space, and added much-needed lab space. The new facility and renovated lab area allow investigators to do their jobs properly, in a well-lit environment, for the betterment of the citizens of Des Moines.
Stay in Touch for Monthly Shive-Hattery Industry Insights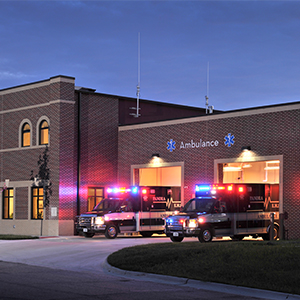 Panora City Hall, Police and EMS Station
Public Saftey + Justice | Panora, IA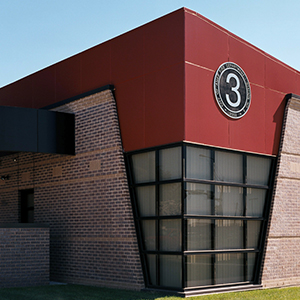 Ames Fire Station No.3
Public Saftey + Justice | Ames, IA
More Public Saftey + Justice Projects
Creating the foundations that support community growth.