Lakes and dams are valuable resources which provide recreational, ecological, flood control, public water supply and economic benefits to communities. Developing a healthy ecosystem, improving watershed management and protecting these resources is often challenging and requires a comprehensive plan and approach.
Working with you is critical in reaching project goals and achieving the desired outcome. Understanding current regulations, technology and funding sources is vital for a successful project.
Services available include:
Watershed load assessment
Dredging
Dam classification and breach analysis
Comprehensive management planning
Water quality assessment
Wildlife and fishery habitat
Hydrologic and hydraulic modeling
Permitting
Public outreach
Dam removal / river restoration
Dam stability
Funding
Water supply and reservoir yield
Dam inspection
Lakes are valuable features which provide many opportunities for enjoyment. Proper vision for restoring existing lakes or creating new lakes can optimize the benefits of this important asset.
Stay in Touch for Monthly Shive-Hattery Industry Insights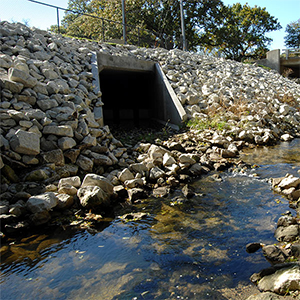 Storm Sewer Design and Analysis
More Civil Engineering Projects
Creating the foundations that support community growth.