Due to space constraints, Peoples Bank in Munster, Indiana, had staff members working in two nearby buildings. As the organization gained a new president, however, it also wanted to breathe new life into the work environment and bring the team back together. To do this, they decided to revamp the second floor in their existing five-story building which had been shell space since the original 2003 building construction.

To help Peoples Bank get a feel for how it wanted the new workspace to look and function, Shive-Hattery conducted pre-occupancy surveys and led employees through other spaces for brainstorming and idea generation. Staff members were drawn to and excited by the idea of open offices and workplace collaboration.

The move to open offices not only encourages interaction and the breakdown of internal silos, but also helps the institution make the most of the 6,358 square feet it has on the second floor. Each department's area is designed the same way – featuring a mix of collaboration and open workstations – so spaces can be interchangeable.

The bank now has its very first modern breakroom, showcasing corporate colors along with TV screens and booths, bar-height counters, and other seating choices.

Working closely with Peoples Bank's IT department, Shive-Hattery managed concerns about sound through the inclusion of a pink noise system. Private offices, conference and focus rooms utilized glazing systems with integrated oversized sliding doors designed to provide increased acoustics while maintaining the open office concept.

The new office serves as the first project in a series of planned construction projects that follow a master plan created by Shive-Hattery. As each phase is completed, Shive-Hattery conducts post-occupancy surveys and updates the master plan accordingly.

Peoples Bank now has an environment that promotes collaboration and a breakroom that offers staff members a place to socialize and collaborate.
Stay in Touch for Monthly Shive-Hattery Industry Insights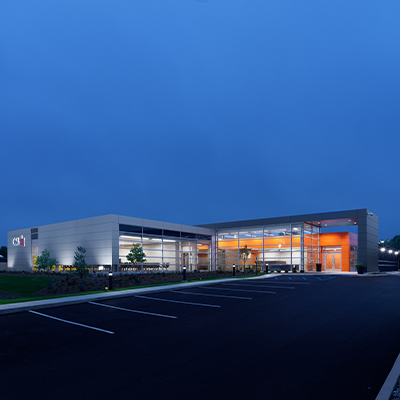 Computer Services, Inc. (CSI) – Addition and Renovation
Commercial | Valparaiso, IL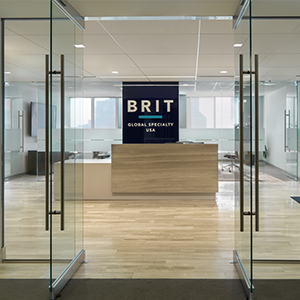 Brit Insurance US Headquarters
Commercial | Chicago, IL
More Commercial Projects
Creating the foundations that support community growth.