An anchor in the Quad-City community for decades, RSM prioritizes office spaces that function well, support productivity, and welcome clients.

When a portion of RSM's Davenport office was relocated from downtown to the growing Birchwood Fields Office Park, it was important that the space fit the way team members work.

Nationwide, RSM works closely with Shive-Hattery to standardize workplace design across all of its office locations while also including local touches. This Davenport branch wanted to follow RSM standards while also finding a way to make the office unique to fit its people, location, and culture.

The result is a mix of formal and informal workspace with features exclusive to Davenport. A transition from large cubicles to team workstations – with collaboration and touchdown spaces sprinkled throughout – made square footage available for new amenities, including an Enrichment Room: a place for employees and clients to come together over a drink or meal in a comfortable environment that boasts a TV, fireplace, and shuffleboard.

The client-facing reception area sets the tone for a welcoming yet professional atmosphere. Custom graphics featuring local landmarks lead you through the space which opens to expansive and inspiring views of lush greenery and a soothing pond.
Stay in Touch for Monthly Shive-Hattery Industry Insights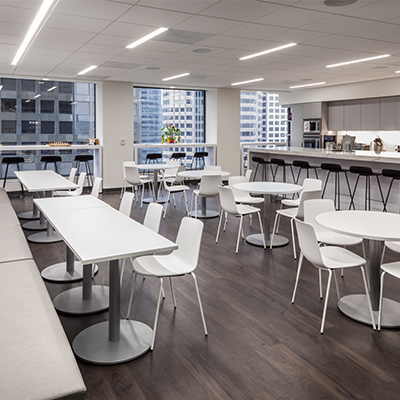 RSM – Los Angeles, 17th Floor
Commercial | Los Angeles, CA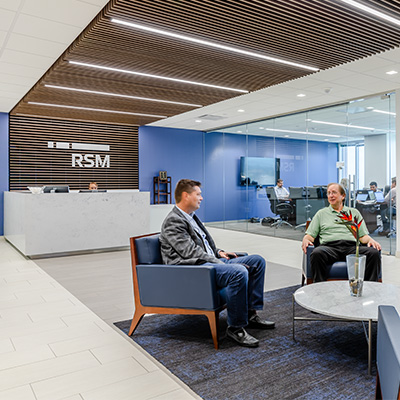 RSM – Dallas, TX
Commercial | Dallas, TX
More Commercial Projects
Creating the foundations that support community growth.