Environmental Graphic Design (EGD) is a design discipline that works with and within the built environment to visually and effectively communicate meaning to people as they navigate through spaces. At Shive-Hattery, EGD includes signage and wayfinding, branding and identity, interpretive exhibits, donor recognition, graphic design, and more. It often encompasses other disciplines within Shive-Hattery: Landscape Architecture, Interior Design, and Architecture. We take a partnership-based design approach, focusing on the goal of connecting people with places and telling your story.
Stay in Touch for Monthly Shive-Hattery Industry Insights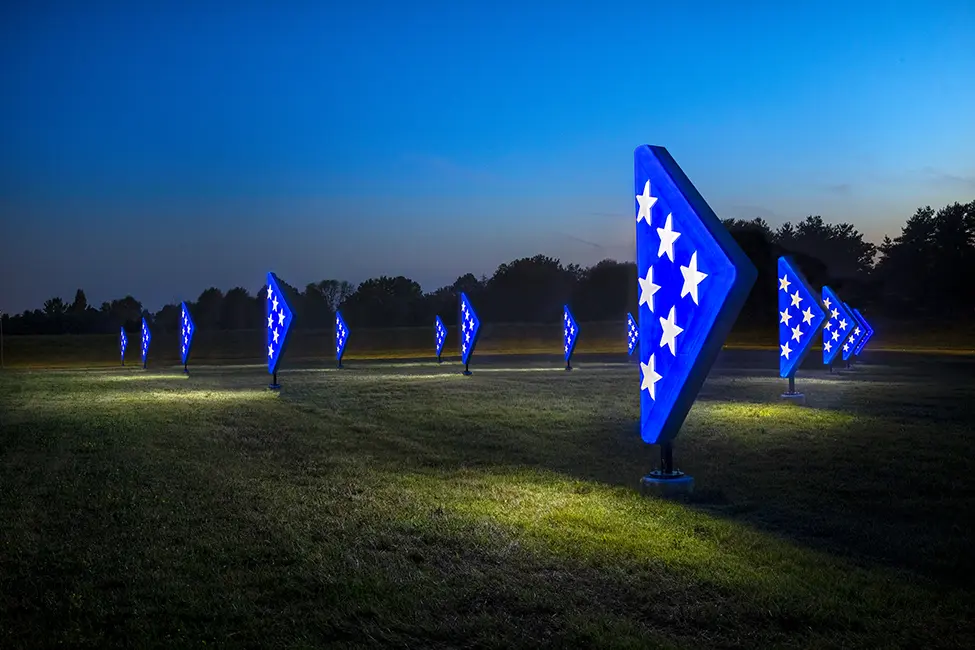 Veterans Parkway Folded Flag Display
Government | West Des Moines, IA
More Branded Environments Projects
Creating the foundations that support community growth.