To create a Center of Excellence in Cancer Care for Franciscan Health Munster Hospital, oncology services were to be consolidated to a single location from multiple campuses. To achieve this a site/facility master plan was needed that would integrate the new Cancer Center with flexibility to double in size as well as accommodating long term hospital growth.
Based on Franciscan Health Munster Hospital's long term goals, Shive-Hattery developed a master plan that planned 343,000 square feet of additional hospital growth, as well as 222,000 square feet of hospital/medical office building growth.
The 1st Phase of the three story Cancer Center integrates, medical oncology, radiation oncology, exam suites, pharmacy, lab, & PT, as well as a Women's Center and Endoscopy Center. A new outpatient surgery entrance, registration and lobby were created to serve the new endoscopy center. This was separate from the Cancer Center Main Entrance. At the same time, the flow addressed convenient inpatient access to all Cancer Center Services.
On the Cancer Center first floor was the Radiation Oncology Suite which included exam suite, two linear accelerators, HDR vault, PET CT, and CT scanner.
The second floor is dedicated to Medical Oncology services (patient infusion, pharmacy, patient examination suite). The infusion area is surrounded with windows to connect with nature and support the healing process.
The third floor is dedicated to Women's Cancer Care including mammography, ultrasound, biopsy, and stereotactic procedures to provide full-service women's oncology in one suite.
The building was also planned to vertically expand another three floors. The future expansion plan is intended for medical office space. There are shelled spaces on the second and third floors designed to attract physician practices to this facility.
Northwest Indiana residents now have access to full-service cancer care without having to travel miles from home. This consolidated cancer care environment will allow Franciscan Health Munster Hospital to attract clients and staff to high quality oncology services.
Stay in Touch for Monthly Shive-Hattery Industry Insights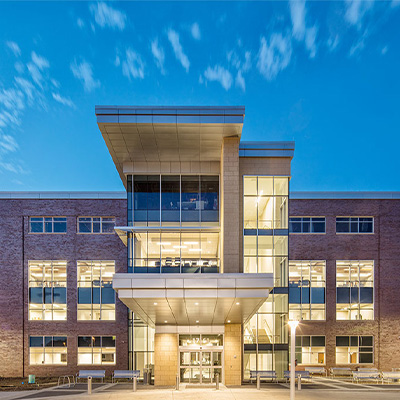 Broadlawns Medical Center – Medical Plaza
Healthcare | Des Moines, IA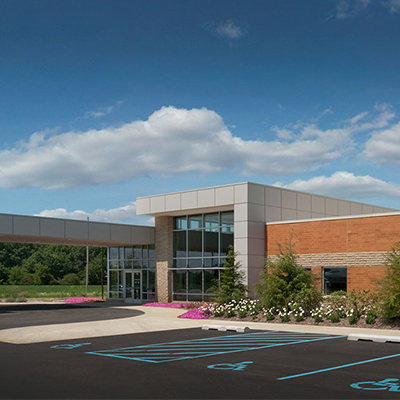 Franciscan St. Anthony Health (FSAH) Michigan City Cancer Treatment Center
Healthcare | Michigan City, IN
More Healthcare Projects
Creating the foundations that support community growth.