Pioneer Acquisitions, new owners of the 14-story Piccadilly Building, needed help visualizing what could be done with 8,000 square feet of amenity space as well as repurposing existing loading space into a private event lobby. All this while remaining true to the building's heritage of ornamentation, but with a modern feel in the effort to restore the building's glory and still provide desirable, high-end living spaces.

Shive-Hattery prepared visualization graphics to convey design ideas and concepts. This allowed the owners to better see and understand how the solutions resolved design criteria while blending the new with the old through a combination of dark woods, white paints, gold accents and vintage furnishings.

The owner was also able to see design details up close, including hardwood floors, crown molding and vintage cabinetry, as well as the primary features proposed for the building's amenity spaces which included a playroom, a billiards lounge, a bike room and a laundry area.

These visualization efforts were successful in conveying the buildings potential and how original features could be preserved while incorporating modern touches to create attractive high-end living spaces. Pioneer Acquisitions is now moving forward with project development.
Stay in Touch for Monthly Shive-Hattery Industry Insights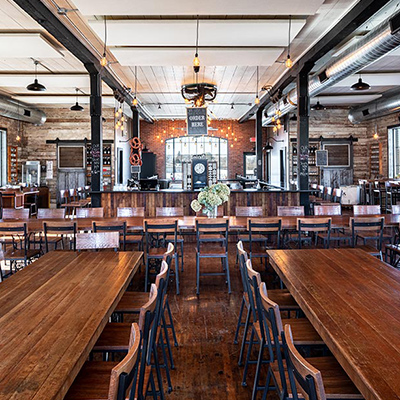 Textile Brewing Company
Commercial | Dyersville, IA
More Commercial Projects
Creating the foundations that support community growth.