This casino floor renovation was intended to reinvent the look, feel and overall gaming experience provided to Prairie Meadow's guests.
Fifty-thousand square feet of gaming floor was embellished with over-scaled architectural elements and contemporary finishes for new levels of energy and excitement. Ceiling swooshes and sweeping column enclosures offer a sense of kinetic motion while two tone wood trim combined with dynamic carpet and bold wall coverings provide a contemporary elegance. All adding to the heightened sense of energy and motion through layers of excitement.
Indoor air quality was improved with a unique under floor air delivery system and over-all lighting levels were increased showcasing the renovated spaces.
The high limit rooms offer upscale gaming opportunities concealed behind texture glass bubble windows. Inside, starburst ceilings, backlit ceiling vaults and transparent blue ceiling panels are punctuated by custom chandeliers. Special design elements included suspended ceiling clouds, stained wood entry portals and concealed light coves with color morphing light fixtures. Special in-floor wire management systems enable flexible gaming floor layouts.
The renovated gaming areas, elliptical bars, VIP lounge and food service amenities each display exciting new architectural features and finishes enhancing the over-all guest experience.
Stay in Touch for Monthly Shive-Hattery Industry Insights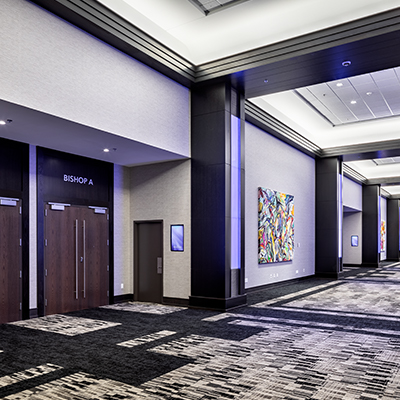 The Meadows Event Center
Commercial | Altoona, IA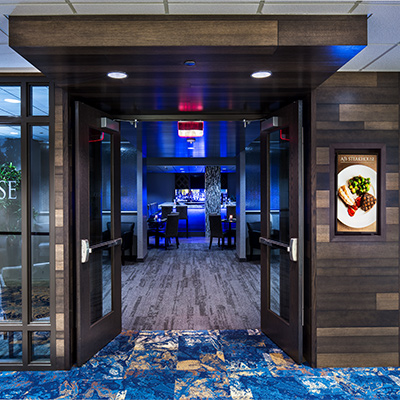 AJ's Steakhouse & Triple Crown Buffet
Commercial | Altoona, IA
More Commercial Projects
Creating the foundations that support community growth.