In 2015, Alliant Energy approached Shive-Hattery with a project to purchase the former Alter Scrap Metal site at 900 L Street SW in Cedar Rapids. This triangular-shaped parcel is located just south and west of the I-380 "S curve" through downtown Cedar Rapids and was a perfect challenge for the Shive-Hattery team to site an electrical substation.
Alliant Energy moved forward with purchasing the site and began the development process. In the summer of 2019, at the request of Alliant Energy, Shive-Hattery completed several renderings of the substation site. The renderings were presented by Alliant Energy at a neighborhood meeting to seek input from the surrounding properties owners for public involvement and input about the project.
With neighborhood input taken into account, the project will next move forward by first relocating a public sanitary sewer line to provide space for the substation development. Final design and construction is anticipated to occur in 2020. To-date Shive-Hattery has completed land surveying, civil engineering, site design, and landscape architecture for this project.
Stay in Touch for Monthly Shive-Hattery Industry Insights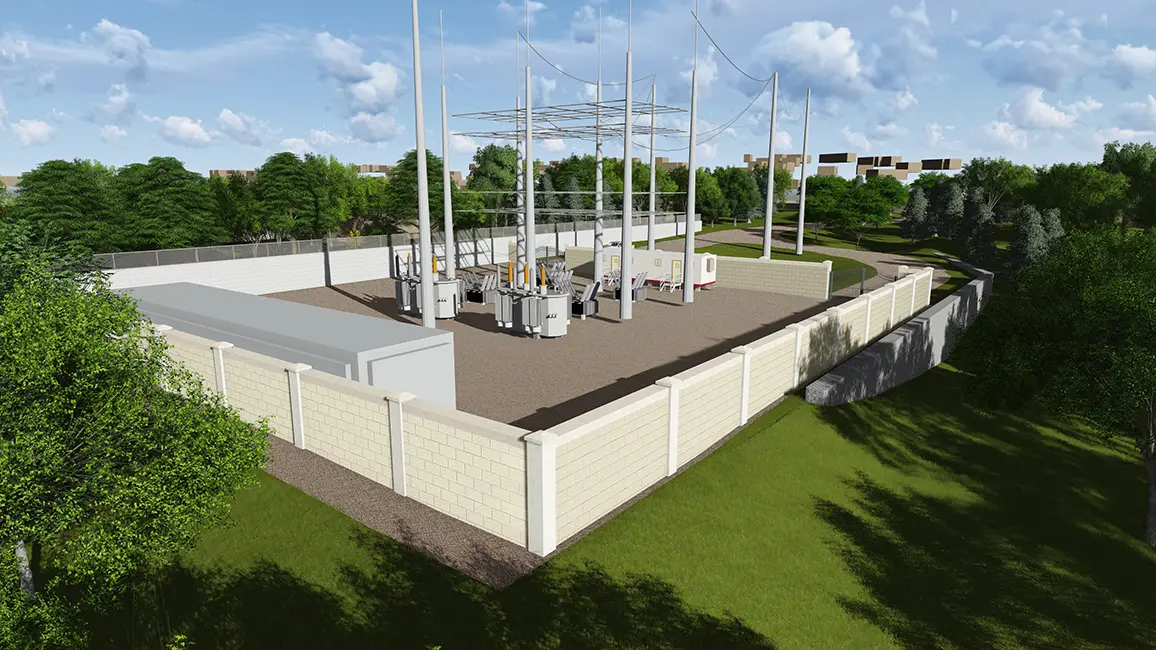 Alliant Energy Oak Hill Substation
Commercial | Cedar Rapids, IA
More Energy Services Projects
Creating the foundations that support community growth.