To respond to patient demands for easier access to fast medical treatment, Beacon Health System wanted to expand its geographic footprint by building a new hospital to provide care for those in Indiana's St. Joseph County.

Residents in this area were asking for quality healthcare options closer to home, supported by a new facility that is easy to get in and out of – and designed for fast diagnosis and treatment.

Shive-Hattery was involved in the creation of the design concept for Beacon Health System's $14 million, 32,800-square-foot neighborhood hospital.

The one-story facility includes a full emergency department with 11 exam rooms, eight inpatient beds, and technology to support state-of-the-art imaging and diagnostic equipment, as well as telehealth services. The building was designed to offer patients easy access, and support clinical staff as they administer care quickly.

Beacon Granger Hospital answers the call for faster, more accessible healthcare options in eastern St. Joseph County. The facility also helps reduce the number of emergency visits at Memorial Hospital in South Bend, Indiana.

Patients can visit the Beacon Granger Hospital for non-trauma incidents, reducing their wait times and streamlining care and treatment.
Stay in Touch for Monthly Shive-Hattery Industry Insights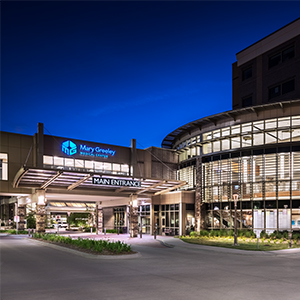 Mary Greeley Medical Center Addition and Renovation
Healthcare | Ames, IA
More Healthcare Projects
Creating the foundations that support community growth.