Beyond its main hospital campus in Des Moines, Broadlawns Medical Center didn't have a healthcare facility in East Des Moines. Realizing the unmet healthcare needs of residents in Polk County's eastern corridor, Broadlawns Medical Center wanted to create a satellite presence on the east side of Des Moines.
The hospital wanted this satellite location to be on a major thoroughfare that offered city bus service to improve access for residents. Unable to find a single suitable property, Broadlawns Medical Center purchased multiple residential and commercial properties near desirable intersections along East University Avenue. The new building design needed to work within the tight boundaries of these properties.

Working with Broadlawns Medical Center clinical staff, Shive-Hattery created a clinic model that provides 18 patient exam rooms, office space for six providers, and central work areas for providers and support staff. This centralized space supports teamwork, collaboration, and productivity. The clinic is also designed to accommodate x-ray and ultrasound services, future digital mammography, and lab spaces. A portion of the clinic can be closed off during evenings and weekends, with the remaining space used for urgent care.

The clinic's design reflects contemporary sophistication, with high ceilings, neutral colors, and natural materials. On either side of the clinic entrance is a waiting area with ample natural light. Abundant views and daylight help calm patients, improve employee satisfaction, and provide a connection to the outdoors. These views also help patients navigate their way through the clinic, making it easier for them to determine where they are inside the building.

Because site constraints would prevent Broadlawns Medical Center East University Medical Clinic from expanding horizontally, the facility was designed to accommodate one additional floor in the future as the patient population grows.

Shive-Hattery worked closely with the local utility company to make sure Broadlawns Medical Center East University Medical Clinic received significant rebates for its building design, which goes above and beyond energy codes. LED lighting with integrated occupancy sensors reduces lighting usage. The variable refrigerant flow HVAC system improves temperature control, efficiently delivering an appropriate amount of heating and cooling to each space.

With this new location, Broadlawns Medical Center has successfully made healthcare more accessible to residents on the east side of Des Moines. The facility also improved aesthetics along East University Avenue by replacing outdated, vacant facilities.
Stay in Touch for Monthly Shive-Hattery Industry Insights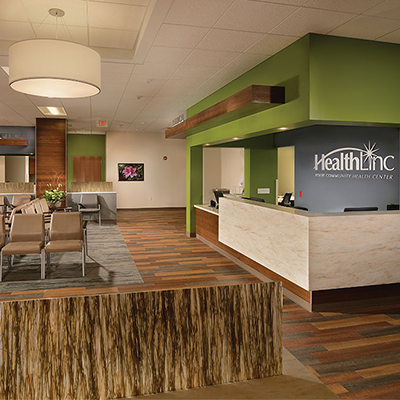 HealthLinc Sturdy Road Medical Office Building Renovations
Valparaiso, IN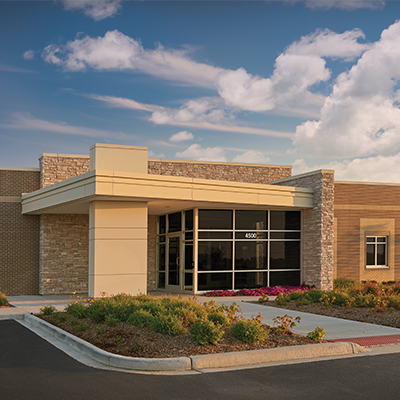 Lowell Medical Office Building
Healthcare | Lowell, IN
More Healthcare Projects
Creating the foundations that support community growth.